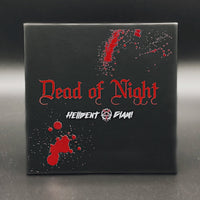 Dead of Night | Eyeshadow & Pressed Glitter Palette
Our Dead of Night Palette can be used on eyes, lips, or body to glamify yourself.
SHOP NOW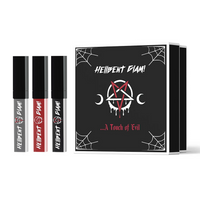 ...A Touch of Evil Beauty Kit | Immortal Liquid Lipsticks
Collect the Unholy Trinity! This Hellbent Kit comes with all your favorite Liquid Lipsticks: Blood Feast, Soul Reaper and Funeral Fog. These high-coverage liquid lipsticks provides a beautiful long-lasting color.
Shop Now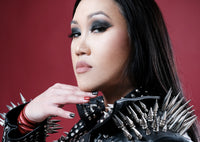 ABOUT HELLBENT GLAM
Hellbent Glam creates high-quality, cruelty-free makeup. As a vegan makeup brand, our goal is to change the beauty world and redefine vegan cosmetics...
Read More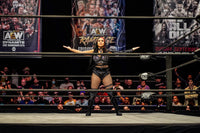 VIVA VAN MERCH
Official Viva Van merchandise! This collection features all your favorite Shirts, 8x10 Prints, and Kiss Cards! 
SHOP NOW